Newest message board threads:
What's this site about?
My name is Clay and I ain't nobody special. I started this site in Feb 2008 and it's going stronger than I ever thought possible as we've passed into 2012. I'm not a musician, or promoter, or club owner. I can't say that I'm one of Mofro's longest-time fans, (I've met may other die-hard fans that have been following them as much and longer) but I'm certainly among their legions of the most faithful and enthusiastic.
This isn't an "official" site, in that it's not affiliated with the band. But it's endorsed by the band, we receive updates and info from them and their management, and JJ not only approves of it, he's admitted to peeking in on the message board from time to time.
I'm a 5th generation Floridian (yep!). My wife and I (we live in Tampa, 15 minutes from the world-famous Skipper's Smokehouse--"the Skipperdome" to us locals, and home to WMNF 88.5 the best fcking radio station in the entire universe) go to nearly every Mofro show on every one of their Florida concert swings.
It's like a great drug buzz but not near as expensive.
If you've been to a JJ GREY & MOFRO show, you know the feeling. It's alive, electric, moving, flowing, and never, ever lets you down. A MOFRO concert gives you a buzz, leaves you hungering for more afterward, and sends you home in search of your next fix.
This site's for you and me and legions of JJ GREY & MOFRO fans.
This site's not about me; it costs me money, I don't make anything on it and I don't want and wouldn't try to capitalize on JJ and Mofro's continued success. What it's for, quite simply, is a place for me and you and all of JJ Grey & MOFRO fans to hang out.
This is a place for us to congregate and yak, look at pictures, get news...basically as a supplement to what's already provided to us by Alligator Records on the official JJ GREY & MOFRO site , and Facebook.
My goal is and always has been to give us die hard fans what we can't get from official site, whatever that may be. (Let me know ya'll--it's YOUR fansite!) We all want the band to be as successful as they can and I want this site to help them as much as possible in that endeavor while also fixing the jones we have for JJ, the music, and all the guys involved in Mofro.
The message forum is where it's at. Swing on by the Front Porch.
After 4 years you can imagine all the info that's on the forum. Chances are if you want to know something you'll find it there. Or someone that can answer it for you. Come and watch, or jump in.
Enjoy the ride
I hope you'll dig the site. It's perpetually under construction, and hopefully always will be. As new stuff happens with our boys, we endeavor to let you know and serve as your connection.
Clay

Photo Copyright ©
Dave Earley Photography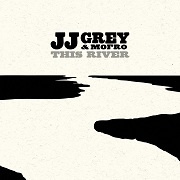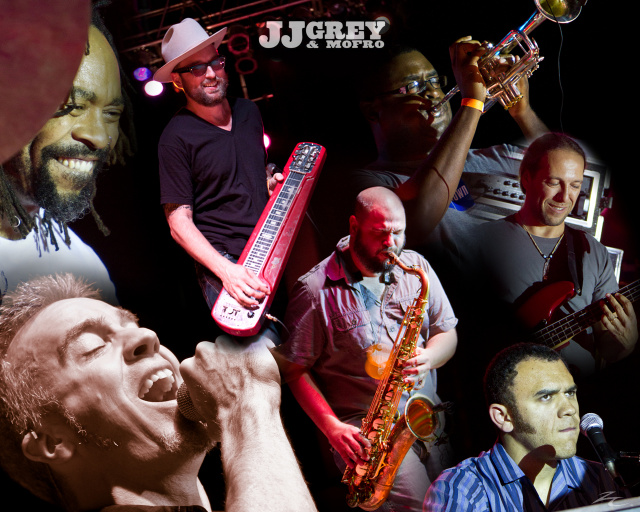 JJ Grey & Mofro desktop wallpapers for free download

Photo Copyright ©
Dave Earley Photography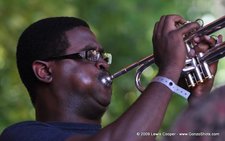 Photo Copyright ©
Dave Earley Photography
[A lot of people doing a search to see if JJ Grey is married seem to end up
here because of the way keywords and engines work. The answer is YES,
JJ GREY IS MARRIED; he and his wife have been married many years.
They have a grown son and had a baby daughter in Spring '09. If you want
to know anything further about it, you'll have to ask him. This is a fansite,
not a gossip site.]