JJ Grey & MOFRO Band Members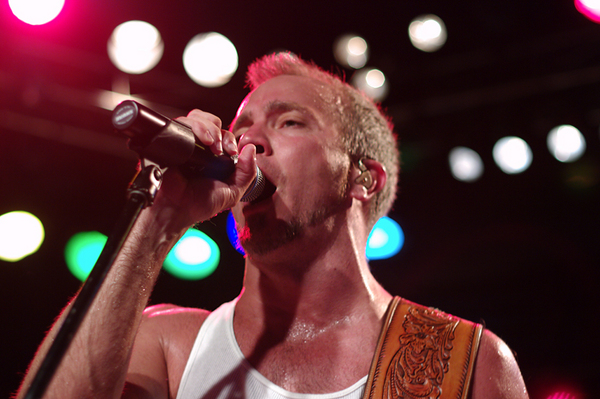 JJ Grey
Electric guitar, electric piano, acoustic guitar, harmonica, lead vocals, lyrics
Age: 44 (born 1967) Lives in: Jacksonville
What you may not know: JJ loves to surf. He and his friends grew up surfing together and he surfs whenever he has the chance.
JJ (still known as John to some of his friends), still lives on the west side of Jacksonville on the property where he's resided for many years.
JJ Grey & Mofro Facebook JJ Grey & Mofro website JJ Grey & Mofro Merch
Art Edmaiston
Tenor sax, percussion
Lives in: Memphis
Age: 41

What you may not know: "…drum was his first choice when…asked what he
wanted to play at…High School. But, 'Everybody in the school band wanted to play drums.' Since Ron Howard's character on TV's "Happy Days" played saxophone in the band at Arnold's drive-in, Edmaiston decided, 'If I can't play drums, I guess I can be Richie Cunningham. I started on the tenor sax in the sixth grade and never gave up.'" (Source: CommercialAppeal.com)
Art plays baritone and alto sax for the band. He also gets down with some awesome dance moves and further is considered by some to be the "class clown" of the band.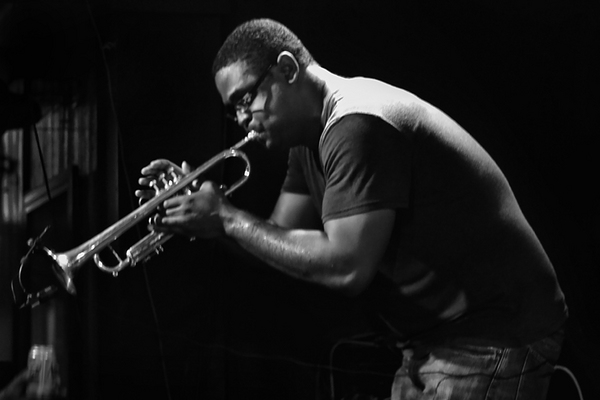 Dennis Marion
Trumpet
Lives in: Charlotte, SC
Age: 33

What you may not know: Growing up in Baltimore with a Dad as a musician,
Dennis used to sneak into clubs when he was just 14 so he could play with the adults; he'd play all night and sneak back into the house so his Mom wouldn't know it.
Dennis is an accomplished trumpet player who can expertly play literally everything from classical to acid jazz. He's Art's dancing partner and rounds out the horn section.
He and Art have both been with the band since late 2007.
Anthony "AC" Cole
Drums
Lives in: Orlando
Age: 44
More about AC
What you may not know: AC is related to musical giant Nat King Cole. Music is
more than tradition in the Cole lineage, it's a time-honored talent that runs in their bloodstream. AC, who also plays piano and sax, has been performing on stage since he was 3 years old.
AC plays about any instrument you put in his hands: sax, keyboard, drums, and more. He's an accomplished singer too. He started with the band in 2008.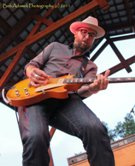 Anthony Farrell and Andrew Trube
Andrew Trube and Anthony Farrell have been performing together as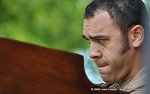 the Greyhounds since the late 90s. Both multi-instrumentalists, Andrew plays guitar player while Anthony's groove is organ and keyboards. They joined up with Mofro in late March 09. Both are also talented singers in their own right.
During times when the band is on break the Greyhounds continue to perform gigs in and around the Austin, TX area, and sometimes out on their own tours. They are both known to have a crazy sense of humor.
Jambase.com once said: "Think of 'em as a once-smooth stone rubbed gritty with sandpaper and dipped in a shot glass full-a Jack... With a barbecue sauce chaser."
Learn more about them on their website Greyhounds Facebook page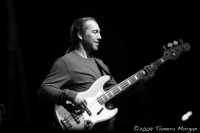 Todd Smallie
Bass guitar
Lives in: Atlanta
Age: 43
The latest member of the band, Todd got on the bus in late Aug 2010 after over 15 years with Derek Trucks. While Derek and Susan are doing other things Todd's hooked up with Mofro and he's jumped in with both feet. He's got some chops. Check him out further on his website www.toddsmallie.com
Daryl Hance
Electric guitar, slide guitar
Age: 40-ish
Lives in: Far-west Jacksonville Florida

What you may not know: Daryl at first played drums. His dad traded a gun for a set of drums. After a year or two of listening to him practice, Daryl came home from school the gun was back in the rack and the drums were gone. That's when he gave guitar a try. (Ain't we all glad he did?!)
In addition to being a permanent member of Mofro, Daryl has his own band. In summer 2010 he began a hiatus from Mofro to concentrate his efforts full time to touring and recording an album, which was released in January, 2011. Check out Daryl's tour dates and keep up with what he's got happening on his Facebook page.
=====================================================================
PAST MOFRO BAND MEMBERS
Adam Scone
George Sluppick
Fabrice Quentin
Craig Barnette
Mike Shapiro
Nathan Shepherd
Bea Gayle
Tim Stombaugh
Steve Cybulski
Ian Hendrickson-Smith
Dave Guy
Cochemea Gastelum
Alex Norris
Chris Davis
Photo of JJ Grey used by permission. © Michael Bialas. Photo of Andrew Trube courtesy of Jennifer Schrader. Photos of Anthony Farrell, Dennis Marion, and Anthony Cole courtesy of Gonzo Shots. © Band photos by Dave Earley Photography and Bob Adamek. Todd Smallie photo by Tamera Morgan © Used by permission.
Home JJ Grey & Mofro Tour News Set Lists Interviews/Reviews Message Board Band Member Info/Bios
JJ Grey & Mofro Official Site Tabs/Chords Merchandise Tour Schedule Contact Us
Site posting and rules © Copyright 2008-2013 mofrofans.com and its assigns and entities; Worldwide Rights Reserved. This website is protected by U.S. and international laws regarding copyright protection, including site design, text, and all images. This site is run from Tampa, FL, USofA. All photographs are property of this website and its assigns and entities and are copyrighted by JJ Grey and Mofro. They cannot be used without express permission. No permission will be granted for photo rights for commercial purposes. The photos on this site are expressly for recreational use. This site is not affiliated in any way with JJ Grey & Mofro, Alligator Records, Fog City Records, Madison House Management, JJ Grey, Mofro Productions Inc,, or any other entity. All information on this site is known to be correct but site owner makes no guarantees. The information is gathered and presented to the best of our ability but may not be accurate. We do our best to present this as a bona-fide fan site, not a gossip site.